IST Creative Evolution Project

Vision of IST Creative Evolution Project
IST Creative Evolution Project is a project that was kicked off in the fiscal year 2022, with Professors Makoto Naruse and Hidehiko Kuzuoka (at that time) at the core of the Graduate School of Information Science and Technology (IST) of The University of Tokyo.
The academic and technological advancements in IST, which celebrated its 20th anniversary in the year 2021, have significantly strengthened its research and education. 
In recent years, there has been a parallel expansion and deepening of cutting-edge research, along with the development of programs focused on creating new value through social collaboration and industry-academia partnerships, as well as initiatives aimed at solving societal challenges.
Furthermore, Diversity and Inclusion (D&I) have become crucial factors in all aspects of society, and thus they are also one of the most critical perspectives to consider for us as a graduate school. Within this social context, there are high expectations to further promote activities and social and industry-academia collaboration programs that support D&I, while also actively sharing various activities being conducted by IST with both internal and external stakeholders.
IST Creative Evolution Project aims to revitalize IST by recruiting graduate students with an interest in activating and stimulating the department. These students will work as Excellent Research Assistants, addressing issues related to social collaboration, industry-academia cooperation, and D&I, and endeavoring to shape the future of the department. By fostering collaboration between graduate students and faculty in IST, the project strives to explore and strengthen new facets of the graduate school.
Starting with the recruitment of six participants in 2022, as of August 2023, there are now eight active RAs contributing to the project.



Activities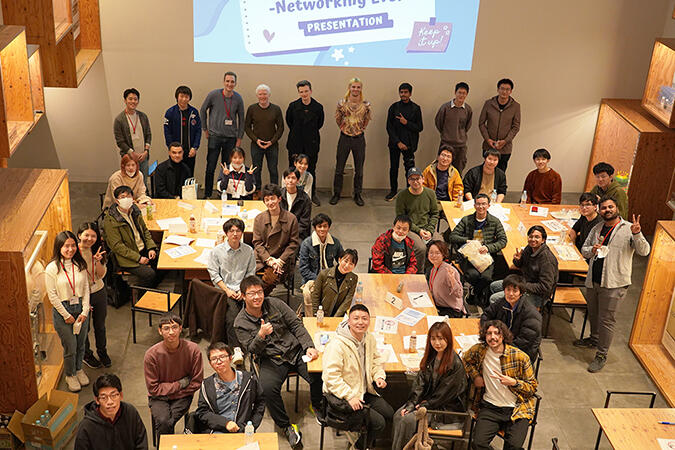 IST Grand Gathering by IST Creative Evolution Project
2022.11.18 HASEKO-KUMA HALL,Hongo campus
Event's web site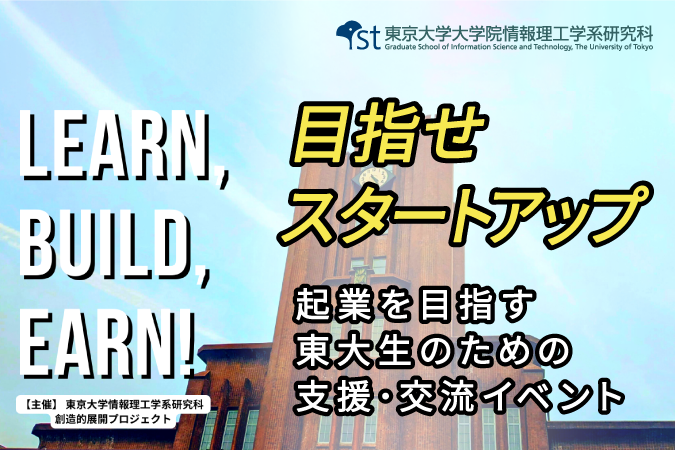 Start Up UTokyo‐LEARN, BUILD, EARN!
2023.2.28  Sanjo Conference Hall,Hongo campus
Event's web site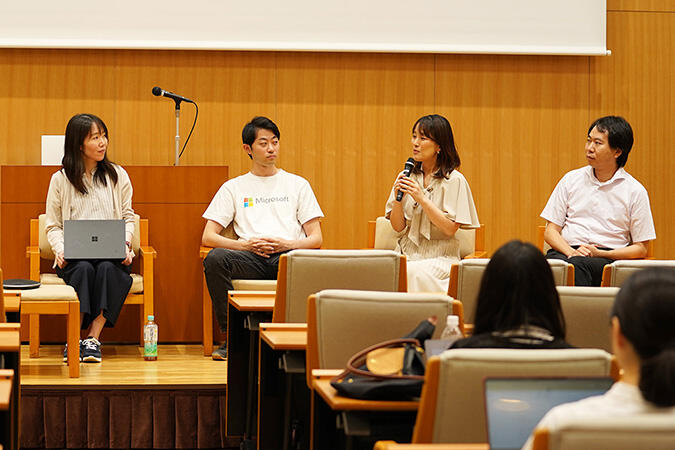 Building Your Future in Information Science and Technology —Explore Career Development and Technology with Microsoft—
(2023.6.17 Hybrid - Onsite:Sanjo Kaikan, Hongo campus / Online)
Event's web site
IST's Creative Evolution Project's Video Series
In the Graduate School of Information Science and Technology'(IST) s 'Creative Evolution Project' graduate students who are members of the project are working on the creation of introductory videos for IST's six departments.
Project's Member
NARUSE, Makoto(Vice Dean / Professor, Information Physics & Computing)
IWATA, Satoru(Vice Dean / Professor, Mathematical Informatics)
TSURUOKA, Takuji(Director, Planning Office / Special Adviser to the Dean)
SAWAYAMA, Masataka(Planning Office / Lecturer, Information Physics & Computing)
KADOMOTO, Junichiro(Planning Office / Research Associate, Information & Communication Engineering)
VO, MINH DUC(Planning Office / Project Research Associate, Creative Informatics)
HIJIKATA, Tomomi(Deputy Director, Public Relations Office)